Vault Closed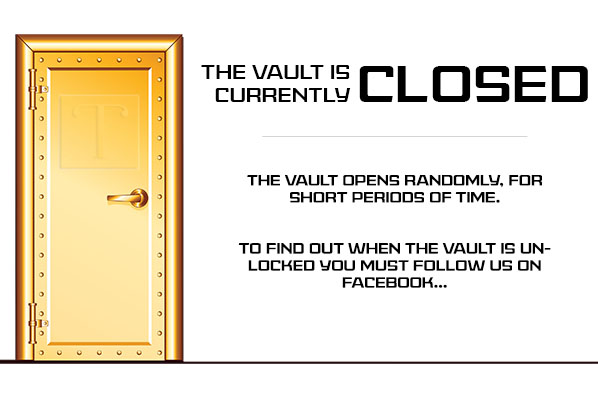 VAULT FAQ
What's in the vault?
Limited Edition items
Retired items
Items not generally for sale to the public
Items not generally available in Australia
When does it open?
The vault opens randomly, for short periods of time. When it opens we will announce on Facebook so be sure to follow us to stay in the know.
What is the return policy on items from the vault?
Our standard return policy applies for most items. If for any reason an item is sold with an alternative policy this information will be made clear on the product page.
Can I purchase items from the vault when its closed if I email, call, message or beg?
Simple answer. No. If the vault is closed no item within the vault is for sale. To ensure fairness, customers this is a strict policy.
The vault is open but I am not able to purchase it now. Will you hold it for me?
Sorry, we are unable to hold items in the vault for any customer (the fairness thing again). We do however offer Afterpay and ZipPay - 2 great ways to 'buy now and pay later'.
Can I come into the store and see something from the vault?
If the vault is open – yes. HOWEVER, this is a high risk stagey. If the vault closes before you get to the store we can't help you. Again, fairness is the key.
OK but what if I reaaaaally beg for something I really really want?
Still no. Fairness. SorryNotSorry.